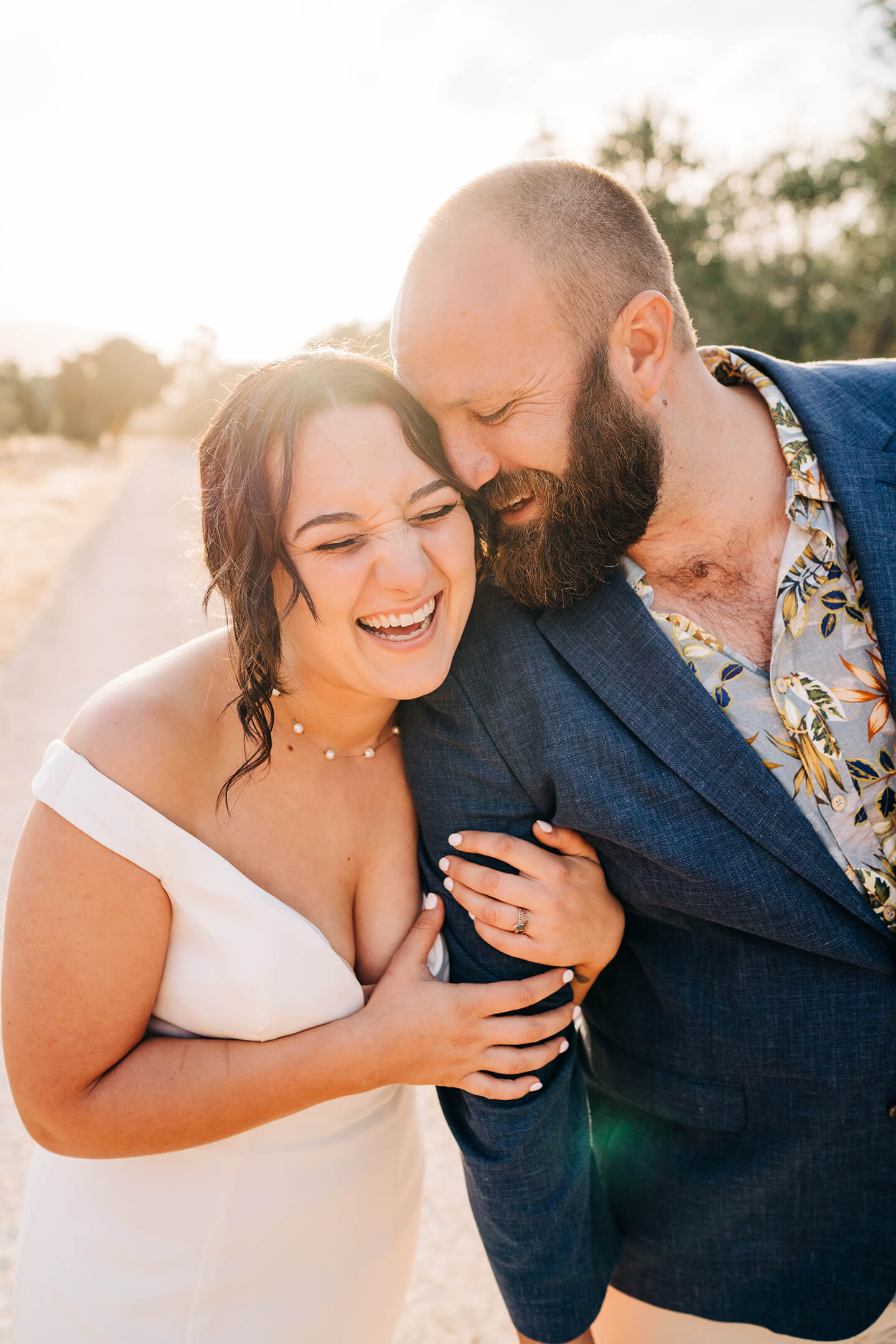 Melbourne Wedding Photographer
So you can go back in time
Picture this – your wedding album has just arrived. You open this beautifully packaged heirloom and run your hands over those precious pages. What do you see?
Perhaps you see you & your love, all smiles & nerves, love & endless joy. Perhaps there are also a few emotional moments. There's the wild party or the chilled-out beach reception. There are your loved ones – all of your very favourite people, the ones who mean the most to you, in the same place.
There are vivid colours that take you right back there, to that incredible moment in time.
Letting you relive these epic moments is what wedding photography means to me.
Your wedding is a day like no other. A day when you get to celebrate and deeply acknowledge your love, in whichever way feels right to you.
It's a day that will no doubt be filled with so much joy & fun, tears & laughter, and most importantly, love. As corny as that might sound, I really believe it.
There is already so much magic there, and I want to photograph it all as it goes down, for you to look back on for life.
I'll be a fly on the wall, a friend & someone to make you laugh. I can help you plot an escape anytime you need a moment just for the two of you. I'll be there to bounce ideas around with when you're planning, and most importantly, me & my cameras will always be ready to capture the very best moments of your day.
Melbourne Wedding Photography Packages
My wedding packages start from 6 hours coverage and include:
All the help you need to plan your wedding timeline
Location scouting so that you can have the most beautiful portraits
A gallery of high-resolution, professionally edited photos for you to download, print & look back on
Plus a special secret gift
My 6-hour Melbourne Wedding Photography package starts at $3499
What do you say? Should we make magic?
We loved working with Dani! She was really fun which made being in front of the camera easy and her photos turned out bright and colourful, just like we wanted. She was our perfect photographer for our special day!!
Dani is fantastic and we would recommend her to everyone we know. We are very thankful for the amazing product that we received from her and would love to do it all over again!
Everything I wanted and more, like having a best friend with me for the day too. Our photos are dreamlike and remind me of how great our day ended up being. She's absolutely amazing.